Qjuan from Texas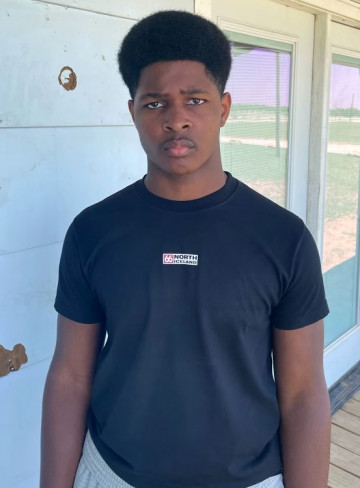 Age 14
Gender Male
Location Texas
Ethnicity African American
Case Number 93026
My Siblings Que
---
Q'Juan is a quiet and polite youth. He is a social child; although he is quiet, shy, and reserved at first around new adults. Q'Juan loves sports and being outdoors. He likes all sports, but basketball and football are his favorites. Q'Juan is an excellent athlete and likes to participate in sports at his school. He would love to have people at his games cheering him on. Q'Juan also enjoys playing video games or watch TV. He is also an outdoors-loving youth, he particularly loves to go fishing. Q'Juan likes the peacefulness of being outside when he's fishing. He would prefer to be fishing with his brother. Q'Juan likes school about as much as many youths his age. He is looking for someone to be proud of him.
Q'Juan and Que are a pair of brothers who enjoy being around each other and have a very strong connection! Q'Juan cares for his younger brother and likes to make sure that he is safe, while Que admires and looks up to his older brother as a role model. Q'Juan likes to help his younger brother learn new things and Que is in awe of the things his older brother knows. Their relationship is like any other sibling relationship, and they don't always get along, but they'd rather be together than apart. The brothers like to go fishing, play sports, watch tv, and play video games together. The pair prefer to take good care of themselves and value their personal hygiene. Q'Juan and Que also like to watch movies together and say one of their favorites genres is horror!
Q'Juan wants a nice family who will love him. He also wants an active family. Q'Juan will benefit from a family who sets rules but is laid back at the same time. His forever family will be able to focus on him and help him achieve his goals. Q'Juan wants someone who he can talk to about his problems and someone who will be understanding when he is working through his feelings.