Richard from Texas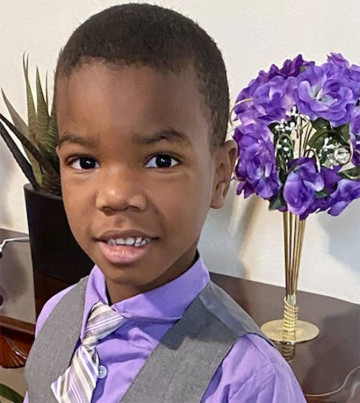 Age 7
Gender Male
Location Texas
Ethnicity African American
Case Number 95631
---
Richard is a very loving child whom is very affectionate. He is a talker and likes to talk with his hands. He is friendly and makes friends really easy. He also enjoys playtime with his electronics and outdoor play. He is an easy-going child who gets along with others very well. He is able to play with others and play alone as well. He likes video games and movies. Richard respects adults and is very helpful. He likes being busy and can be an active little boy. Singing is also a hobby for Richard as he likes singing in the choir. Bike riding has become one of his favorite outdoor play. He also has a close relationship with his siblings and likes to play with them and his peers. Richard would love to be adopted into a loving family who will adopt his siblings also.
Richard, Neveah and Krissa are friendly and talkative little children. Richard, Neveah and Krissa are children who love to smile and talk. They all love to give hugs and be helpful. Richard, Neveah and Krissa are very bonded and like to play with each other. They enjoy compliments and praise. Nevah and Richard like coloring and talking with each other this is a regular routine for them. Krissa likes to sing. Eating all types of food is another thing that the siblings share along with being little helpers in the kitchen. They all show each other emotional support, companionship, love and comfort. Krissa is the oldest and has the brightest smile she likes to be the leader. Neveah is the talker and enjoys big hugs. Richard is the only boy but has great creativity. This group of siblings will be a great addition to a loving and caring forever family.
Richard may benefit from a two parent home. His forever family will be patient and offer consistency. His parents will encourage him and be supportive of him. His forever family will be willing to adopt his siblings as well.