Rylen from Texas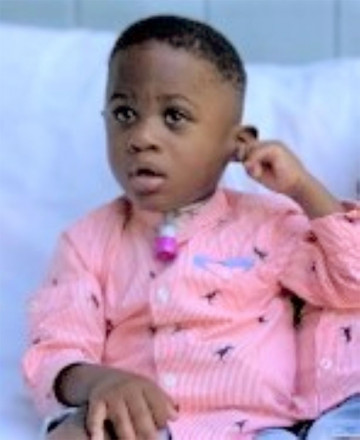 Age 5
Gender Male
Location Texas
Ethnicity African American
Case Number 89400
---
Rylen is a happy young boy who loves to be around others. He gets excited when he is singing his favorite songs. Rylen is such a delight and enjoys entertaining others. He relishes being in the spotlight and making others laugh and smile. Rylen takes great pleasure in hanging out with his brothers and playing with them. The brothers try to do as many activities together as possible. Rylen has a lot of energy and is very active, so while the boys enjoy playing together, they can be handful at times. Rylen also has a big appetite and loves eating everything he can get his hands on.
Rylen, Ryleigh, and Jordan are three very sweet young brothers who love to play with each other. They enjoy singing and dancing for their family and being the center of attention. The triplets are quite the entertainers! The brothers love to hang out with each other and watch movies together, go out for walks, dance and sing, and doing anything together. They all absolutely enjoy being outdoors. The boys enjoy each other's company, but they can be a handful at times trying to keep up with them since they are all so active. All the boys have a huge appetite and love eating everything they can get their hands on.
The family who will best fit Rylen will have a great love of children and have lots of patience. His family will enjoy exploring new things and having new adventures. Rylen's family will work at a slower pace with him. Rylen and his brothers will require a lot of their forever family's time and attention.