Zydae from Texas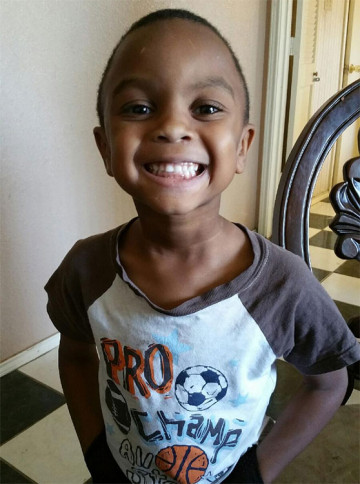 Age 11
Gender Male
Location Texas
Ethnicity African American
Case Number 82760
My Siblings David
---
Zydae is a sweet and caring child. He loves to play games and watch cartoons. He expresses his feelings openly and has an overall positive disposition. Zydae enjoys the company of his older brother and likes playing games with him. He can be very inquisitive and will benefit from someone to encourage him. Zydae is not shy at all; he is very friendly. He likes to help around the house. He responds well to redirection and likes to please people around him. Zydae likes school and is a good student; he responds well with encouragement from his teachers and in regards to his school work.
David and Zydae share a close brotherly relationship. They enjoy each other's company a great deal. They both love to talk, play games, and play with toy cars. David and Zydae are very loving and playful when they are in each other's presence. They love to laugh and play around with one another. They want to be adopted together, as they are very attached to each other. David and Zydae play well together and rarely argue or fight with one another. They are very protective and defensive of each other, ensuring their bond remains intact. David and Zydae love to play outside and create silly games. They enjoy sharing a room together and understand they need to share.
Zydae would like a stable and loving family that will give him structure. He needs a family that will encourage him and provide positive reinforcement and consistency. Zydae will flourish in a home where he is able to express himself and truly be part of the family unit. His family will need to be consistent and compassionate. A family with a more structured schedule will benefit Zydae, as this helps him process his emotions and understand what is to be done.