April 29, 2009, started as a normal day. I got ready to go to work and as I sat at the kitchen table eating my cereal, I had a very distinct thought come to me: "Something great is going to happen today." We had been approved to adopt and were now waiting to be chosen. I didn't feel like that though I had pertained to adoption though. I just thought it was going to be a good day.
While I was at work, my caseworker called and said that my husband and I needed to come into the agency to sign some more papers. We showed up to "sign the papers," but instead we were shocked to find out we had been chosen to adopt a baby due in November.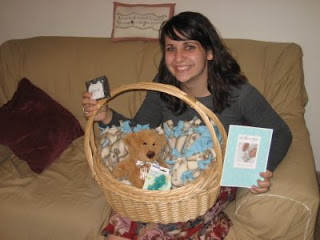 We were beyond thrilled! We feel so lucky that we were able to meet our son's birth mom five months before he was born. We were there when the doctor revealed that the baby was a boy. We spent a lot of time with our son's birth mom and her family and friends before he was born. We were so happy to be able to meet his birth father once before he was born.
I felt so confident that everything was going to work out, and it did. My friends and family threw me five baby showers to prepare for the big day. We set up the whole nursery. We got a car seat, stroller, diapers, clothes, a high chair, and everything else you could prepare for a baby.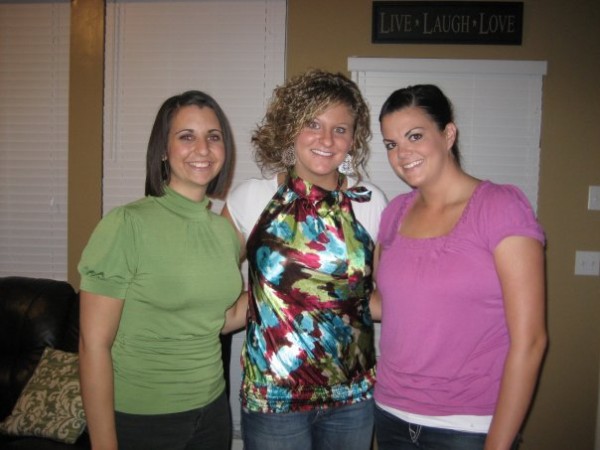 Grant was born November 2, 2009, and I miraculously became a mother because of a 16-year-old girl who made a selfless decision for her baby, whom she loved so much. I was head over heels in love with my baby boy from the moment I saw him.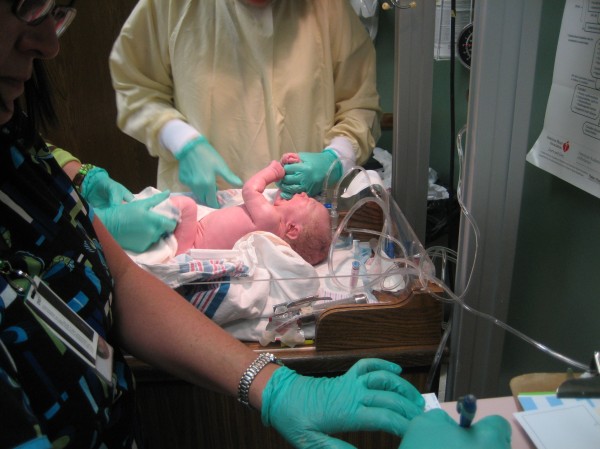 But after the papers were signed and we headed home, it hit me. All of this could have not worked out. We always told his birth mother that if she changed her mind, we would understand and love her regardless. And we meant it 100%. But no doubt we would have been absolutely heartbroken. And what would have been harder, I thought, would be to come home to an empty nursery.
Almost three months later, on January 31, 2010, I received a phone call from Grant's birth mom telling me that her best friend had just found out she was pregnant and wanted to place with us as well. We knew her best friend well. We already loved her, and my heart ached for her knowing that she was in such a tough situation.
We had eight months to prepare for our daughter Avery to be born. I was different this time. I think most people would think that if the first adoption went so well, then I would be just as open to getting everything ready for the second. This was not the case for me. My eyes were opened a bit to how much it would have hurt if everything hadn't gone as well as it did. We did get her nursery ready, but I was much more cautious in doing so. I didn't buy many baby girl clothes. I didn't let my heart get too attached. This had nothing to do with Avery's birth mother or the situation surrounding her adoption. Avery's birth mother was just as sure in her decision as Grant's birth mother was. I was just nervous for some reason.
On September 18, 2010, the most beautiful baby girl came into this world: our little Avery Lynn. And her birth mom had a terrible delivery and lost so much blood that she had to go into surgery shortly after. I felt awkward holding Avery as they wheeled her birth mother away. I felt guilty giving Avery her first bath while her birth mother was in surgery even though this is what her birth mother wanted. My heart held so much love for little Avery. I loved her the same as I loved Grant from the moment I held her.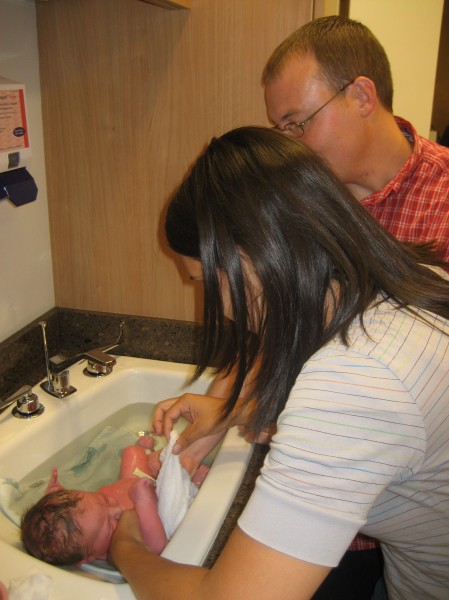 But my stomach was sick the whole time at the hospital, and I cried on and off the whole time to my husband and the nurses. I was an emotional wreck. We were at the hospital for 3 1/2 days while Avery's birth mother recovered. To this day. I can't believe how loving and giving Avery's birth mother was to allow us to stay at the hospital that whole time. She is truly an angel, and I love her so much.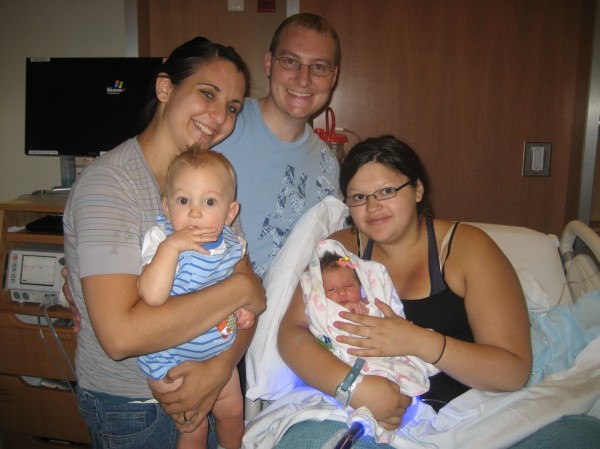 After the papers were signed and we were all packed and ready to go home, Avery's birth mother carried Avery to our car outside of the hospital. We said, "See you soon" (never good-bye in our open adoption we enjoy) and watched her get into her car with her mom a few parking spots over. It was so bitter-sweet taking Avery home. I couldn't get the thought out of my mind of Avery's sweet birth mother going home with so much sadness. Everything about Avery's adoption hit me a bit harder emotionally.
If I could go back and do it all over again, I would have had just as open of a heart waiting for Avery to be born as I did while waiting for Grant. I think it would have hurt either way if the adoption fell through. It would have been devastating to have to come home to a pink nursery without Avery. I have a few friends who have had to go through such a heartbreaking scenario, and I don't claim to know exactly how they felt. But I don't think it was ever wrong for these friends to prepare as they did, even though it didn't work out. Nesting is an important part of preparing to be a parent I would say, especially for a mother.
Even though you are adopting and things could potentially not work out, it is still good to prepare and keep your hopes high. Prepare. It helps you bond. It helps you be excited and concentrate on the positives instead of thinking of the worst-case scenario. I'm not saying this is right for everyone, but for me, nesting really helped us through the waiting process.
Considering adoption? Let us help you on your journey to creating your forever family. Visit Adoption.org or call 1-800-ADOPT-98.