Darryl from Texas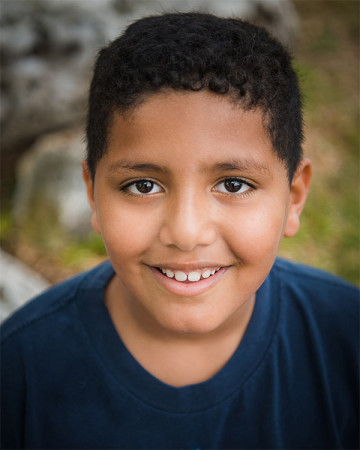 Age 11
Gender Male
Location Texas
Ethnicity Hispanic
Case Number 85803
My Siblings Tracy
---
Tracy is described as an outgoing, sweet, little boy who enjoys pleasing people and playing with his older brother. He enjoys playing on any video game set and swimming outside in the summer time. His favorite foods include cake, pizza, and watermelon. He is not a picky eater. Darryl wants to be either a police office, a scientist, or a football player when he grows up. He enjoys watching football games on television and wishes to be part of a football team. Darryl enjoys being around his older brother, Tracy. He often looks to his older brother for attention and direction.
Tracy and Darryl are two energetic siblings who will keep you on your toes. The boys are into superheroes and love to pretend to be their favorite hero while they play. The boys are not picky when it comes to meals and will eat just about anything. Tracy is the oldest of the two, and has a great imagination. Darryl is the youngest of the pair, and loves to be outside. He especially enjoys biking and running. Some of the interests and hobbies both children enjoy include, listening to music, building model cars and airplanes, auto repair, basketball, and fishing. Visit us at the The Heart Gallery of Central Texas.
Darryl wants a family with a mom and a dad. Darryl will do best in a home that is structured, but understands some play time is a good thing. Darryl will do best with a family who is able to help advocate for his educational needs.