Izaiah from Texas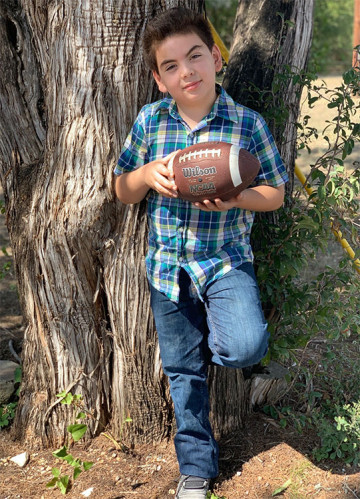 Age 10
Gender Male
Location Texas
Ethnicity Hispanic
Case Number 89299
---
Izaiah may take some time to build trust with others, but once you have earned his trust there is no stopping him. He is learning how to show affection and realizing how nice it is to receive it. Are you an outdoor person? If so, grab a ball and be ready for some fun because Izaiah loves to play basketball, football, or soccer. If for the weather is not cooperating for outdoor games, that is okay; you can grab a board game, action figures, or some Pokemon cards and spend some time doing Izaiah's favorite indoor activities. Just like many children his age, he also loves to play video games. Give Izaiah some funyuns, peach tea, and a Nintendo Switch and he is on cloud nine. Dinnertime is a cinch because Izaiah loves some good pizza, but then again who doesn't love pizza! As you can see, Izaiah is a flexible child who loves all kinds of different activities. Spend some time with him and you will fall in love with his personality and unique character.
This sibling group of five are loving, playful, and energetic! Like all young children, Illijah, Izaiah, Izekiel, Izrael, and Madisola love playing with their toys, giving big bear hugs, and helping around the house. Take the siblings outside and they love riding their bikes, playing ball, taking a dip in the pool and soaking up the sun. Put some fun music on the radio and you will catch these siblings dancing and singing along, but don't try to hide because they will make you dance along with them. These five like reading and drawing, they love being read bedtime stories or sitting at the table drawing beautiful pictures. These siblings are ready to meet their future forever family and become a part of a loving caring home!
The family who will be best suited for Izaiah will be one with a lot of patience and love to give. Izaiah needs a family who understands his emotional needs and will give him time to get to know you and trust you before he opens up to you. He will be adopted with his four siblings so his family will need a lot of love, patience, and understanding to be the perfect fit for Izaiah.