Jaden from Texas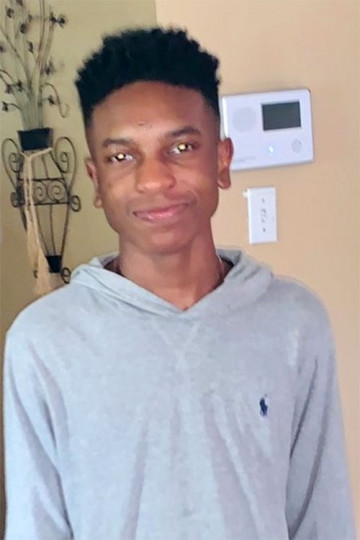 Age 17
Gender Male
Location Texas
Ethnicity African American
Case Number 86200
---
Jaden is a teen with a vivid imagination! He enjoys texting his friends and going to the movies and other outings with his friends. Jaden can be shy when it comes to meeting new people and will open up once he has adjusted. He often will tell others what he thinks they want to hear, as he cares about hurting another's feelings. Jaden is working to express his feelings openly and honestly. Jaden likes to help around the house and keep a neat room. He completes his chores in a timely fashion. Jaden enjoys school. His favorite subjects are science and math. At times, he needs reminders to stay focused on completing his work. With positive encouragement, he is successful school. Jaden is involved in extracurricular activities and he is currently the basketball manager. He eventually would like to play on the basketball team. Jaden is also involved in the high school band. He has recently started making beats. Jaden hopes to become a professional drummer or play basketball professionally. Jaden has dreams of going to college where he wants to major in music and play college basketball!
Jaden, Javion, and Julien have a generally positive sibling relationship. The brothers have a close relationship and have never been apart from each other. The boys may bicker with one another when disagreeing over things, though they generally get along very well. The brothers share some similarities, but each have very distinct personalities. They all love to play video games together, and each have their own favorite game. Jaden and Javion like to play NBA 2k, while Julien likes to play surfing games. They love to do activities together and play outside. Jaden is the leader of the sibling group and his younger brothers look up to him. As a group, the brothers are not very talkative. Jaden is outgoing, responsible, and generally happy. Javion is outgoing, creative, and talkative. Julien is shy, quite, and mischievous.
Jaden will thrive in a family who is nurturing, loving, and patient. It would be beneficial for his family to be structured, which will help keep him on task. He would benefit from a family who is attentive to his needs. Jaden will thrive with a one or two-parent family who has a strong support system. It is important his family takes an active role in his life; so a family that engages in extracurricular activities will be ideal. Jaden's family should be open to him continuing communication with his current support network. He looks forward to joining his forever family with his two brothers. His family will need to be understanding about his feelings towards adoption as he adjusts to their home.