Nathanyl from Texas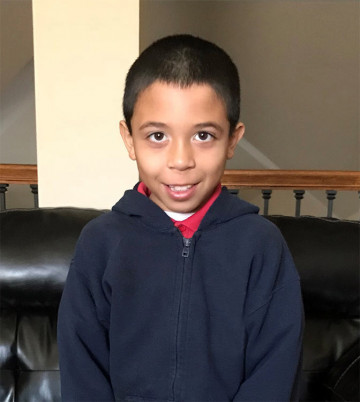 Age 13
Gender Male
Location Texas
Ethnicity NA
Case Number 82156
My Siblings Lowrence
---
Nathanyl, who goes by "Nate", likes to be silly and have fun. He is a very funny little boy who will keep you laughing! Nate is caring of others' feelings. Being with his brother, Lowrence, is very important to him. Like his brother, Nate likes the outdoors and he is a very active child. He loves to go to the park. Nate benefits from encouragement with his school work, but overall he is doing well, especially with positive rewards. He has learned money management and likes to save his money. Nate requires assistance with self-care. He is able to dress himself, but needs assistance with matching his clothes.
Nathanyl and Lowrence are brothers who love each other very much. They love to spend their time playing together outside. Although they have always had the ability to have their own bedrooms, they prefer to share a room. Nathanyl and Lowrence are active and athletic children. They want a family that will support and encourage them in sports. Nathanyl is a silly and caring little boy. Lowrence is a natural leader. Like most siblings, they have normal sibling conflict on occasion, but they get along very well together most of the time. Nathanyl and Lowrence are very focused on staying together.
Nate and Lowrence want to stay together and will be adopted together. Nate will do best with a two parent, active family that will encourage and support his love of sports. He needs parents that are patient and consistent with routine and discipline. Nate needs a family that will help him navigate the educational system to receive the support he needs to succeed.