Adan from Texas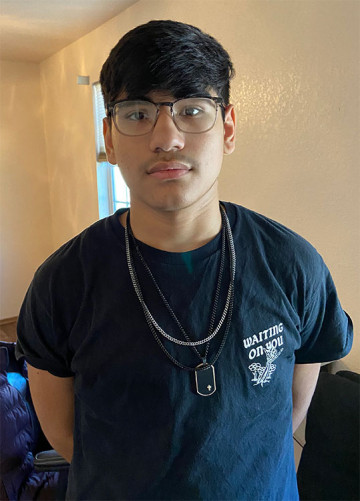 Age 14
Gender Male
Location Texas
Ethnicity Hispanic
Case Number 105309
---
Adan is a very relaxed, athletic, and a cool kid. He is well liked in school; he is the kid that everyone wants to be around. Adan can be very helpful, respectful, responsible, and kind. Adan does well at home, completing chores and staying positive. Adan is well bonded with his sisters and would prefer to stay with them. Adan plays football, basketball and runs track. He is currently exercising more to learn how to have a healthier lifestyle. Adan likes playing on his phone, watching Tic Toks and go out to eat. His favorite food is hamburgers. He can communicate his needs when he is given the ability to do so. Adan will be a great addition to a loving and caring forever family.
Nelly, Nevaeh and Adan are like best friends, they are bonded, they support each other and want each other to do the best they can. Nelly, Nevaeh and Adan really enjoy doing stuff together, like playing board games and just hanging out. Nelly and Nevaeh really look to their brother for support, guidance, and encouragement. Their relationship as siblings has grown to be supportive and their main point of consistency. They want to be kept together and know how to advocate for this wish. With smiles that light up a room and a wonderful sense of humor, Nelly, Nevaeh and Adan love to laugh and be crazy together more than anything else. They can lighten up any situation with a funny joke. They will be a great addition to a loving and nurturing forever family.
Adan's forever family will be supportive of his interests and be open-minded. Adan will do well in a home with either a single-parent or a two-parent and is open to parents of the same gender. Adan would do well in a home with diversity, where he is able to explore his culture. Adan's family will provide structure and stability, in addition to encouraging him. Adan would like a home with a dog.