Gregory from Texas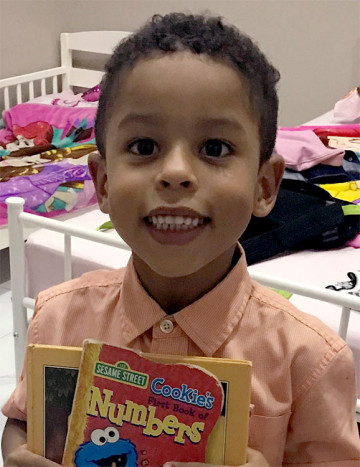 Age 6
Gender Male
Location Texas
Ethnicity Hispanic
Case Number 102068
My Siblings Kaylee
---
Gregory is an excitable young boy with a contagious smile! He is interested in many of the typical things a child his age can be found with their attention focused on. Gregory enjoys some downtime to relax by either watching TV or finding new shows to entertain him. He favors Spider-Man at this time, and he can often be seen playing with his Spider-Man action figure. Gregory also loves to play outside, blowing bubbles, or finding a ball to play with. He loves having fun at the park, whether he's getting pushed on the swings or trying all the slides available! He would love to have a small pool to splash around in and to keep cool while having fun during the summer heat. Gregory can be entertained by just taking his toys outside and letting his imagination explore!
Gregory and Kaylee are a pair of siblings who are very close in age and have a close relationship with each other! These two siblings are very young and full of energy! They love to expend that energy by playing outside at the park or running around the back yard. Kaylee and Gregory love animals and they enjoy getting into new adventures. The children love being silly together, watching funny movies, dancing, playing, and learning together. Both children benefit from a little bit of additional support in school, particularly in maintaining their focus. They do well in school when given the support they need. Gregory and Kaylee are looking forward to joining their forever family together. Their family will be full of the love and support they crave. They look forward to being exposed to new and entertaining things to keep their curious minds engaged!
Gregory needs a loving family who will provide a structured environment with rewards and consequences. He will do best with a family who will encourage and strengthen his connection with his sister, Kaylee. Gregory is very close with his sister. He will thrive in a patient family who will love him unconditionally.