Jaydene from Texas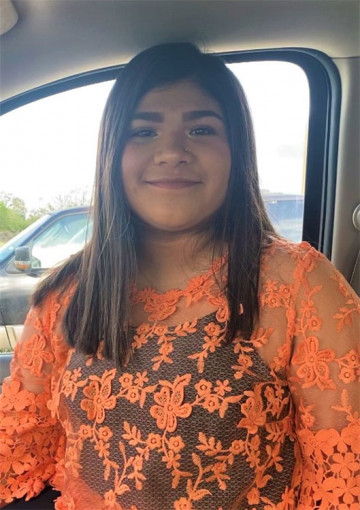 Age 17
Gender Female
Location Texas
Ethnicity Hispanic
Case Number 89292
---
Jaydene is a smart, bright, and compassionate child. She has a kind heart and enjoys being social around the peers and adults who make her happy. She is fond of animals and likes to play with them. Jaydene enjoys staying active through playing volleyball, swimming, and participating in Track and Field events. However, Jaydene also has an arty side to her. She enjoys creating arts and crafts, reading, writing, drawing, and photography. Jaydene often times can be found listening to music or singing. She is very well mannered and has a bright future ahead of her. Jaydene dreams of graduating high school and going to college one day, possibly studying something in math or science. During her down time, Jaydene enjoys reading, at this time she favors mystery novels.
Jaydene, Jessie, and Jordan are close-knit siblings group who share a protective nature toward one another. It is evident to those around them that they have a close relationship with each other. These siblings are looking forward to a family who will recognize their closeness to one another and will support them in remaining together. Jaydene, the eldest of the three, has a sweet and caring personality. She enjoys going shopping and getting her nails done. Jaydene also loves to stay active by playing volleyball and socializing with her friends. Jessie, the middle child, is smart, bright, and compassionate. He enjoys making others laugh, especially his siblings. Jessie loves staying active by playing football, basketball, and video games. Jordan, the youngest sibling, is compassionate. He loves the outdoors, playing sports, and hanging out with his friends. Jaydene, Jessie, and Jordan are looking for their forever family in Texas.
Jaydene's forever family will be willing to adopt her and her siblings. Her family will be very nurturing, loving, patient, and forgiving. Jaydene wants to be a part of a family who enjoys staying active.