Jesus from Texas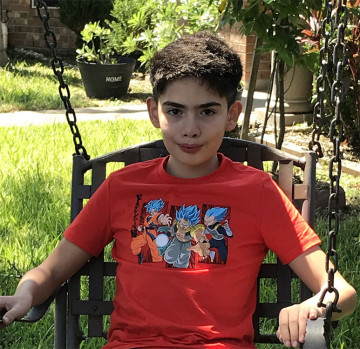 Age 13
Gender Male
Location Texas
Ethnicity Hispanic
Case Number 87489
---
Jesus is a friendly, sweet and soft spoken child with a large imagination. He has been diagnosed with Autism Spectrum Disorder . Jesus enjoys playing various video games and also playing outside. He loves to play with various toys, such as like Legos, and make arts and crafts projects at school. Jesus can entertain himself for long periods of time drawing pictures. He enjoys watching movies and playing video games with his brothers. Jesus does well in school and his teachers report that he is very helpful in the classroom.
Nicolas, Jesus, and Federico are an energetic and fun sibling group who care for each other deeply. They play together daily and have a strong sibling bond. Nicolas is the oldest. He loves to play basketball and also ensure his younger siblings are doing well. Jesus is the second oldest, and loves to play video games with his siblings. Federico is the youngest. He also loves to play video games and looks to Nicolas for guidance and security. All three children desire to find a forever family together. The children love to travel and look forward to experiencing new places.
Jesus will do best with a loving mother and father who will be accepting of him. He is very close to his brothers and it is important they find a forever home together. The best fit for Jesus will be a family who will allow him to participate in activities within his community.