Joseph from Texas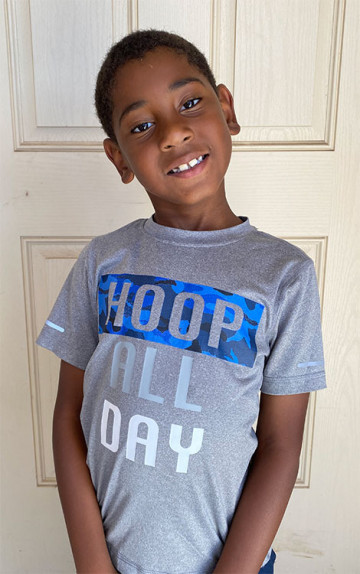 Age 7
Gender Male
Location Texas
Ethnicity African American
Case Number 93887
My Siblings Promise
---
Joseph prefers to go by "JoJo". JoJo is an explorer at heart and a hands-on learner. He loves to be outside, riding his bike, swimming, or playing kickball with his sister. He loves school and is eager to learn new things. Joseph likes Hot Wheels, Legos, and stuffed animals. Joseph loves cats and dogs; he likes laying around the house with them. He also likes all Superhero's and the movies. Joseph's favorite movie right now is Super Pets, and he has watched it several times. He may appear shy at first, but he opens to new people quickly. He enjoys going to church and singing with his youth group. Joseph also likes to help bake and cook, he is very interested in all of the ingredients and the process.
Joseph "Jojo", and Promise are very fun-loving, energetic, and close-knit siblings. Their relationship with one another has truly blossomed over the last couple of years. They enjoy spending lots of quality time together and playing outside on their bikes or playground. They love playing board games, being outside, and singing and dancing to their favorite songs together. Joseph, and Promise would like to be adopted into the same family. They would especially love to be with a family that has pets! Promise enjoys all the attention and the snuggles. She is also very girly and loves all things pink and likes to play with makeup and dress-up. Both children enjoy being in the kitchen watching and learning how to bake. They all have incredibly unique personalities and are ready to share them with their forever family.
Joseph's would like a family that has pets and that is caring and nurturing. Joseph wants a family that has patience and unconditional love and support. His forever family will be someone that likes to play board games and run around outside and go bike riding with him.