Maurchelle from Texas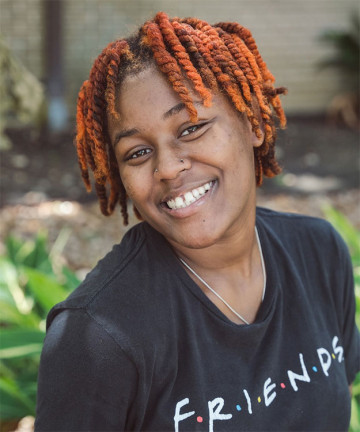 ---
Maurchelle is a very happy and eccentric teenager who loves expressing herself through her clothes, hair, and jewelry. She loves to shop and listening to music. One of Maurchelle's greatest strengths is being a role model and being supportive to her siblings. She loves spending time with them and doing their hair. Maurchelle reports that she enjoys school and gets along with her peers. She excels in settings where she is nurtured in a patient manner and she thrives in settings where she can have some autonomy to make good choices. Maurchelle has a very outgoing personality and hopes to spend a lot of time with her forever family. She likes participating in "family activities." Maurchelle says she would like to be in a family where she will have her siblings because she grew up with them. She will be a great addition to a loving forever family!
Maurchelle, Maurice, Maurshayla, and Maurtricia are a group of siblings who are very close with each other. These siblings depend on each other in their own unique independent ways. They love spending time together. This group is filled with vibrant, yet opposite personalities. Maurchelle is the eldest and keeps her younger sibling in order. She is very outgoing and loves hanging out with her friends. Maurice is the jokester who loves teasing his siblings and having a good time. He is active in sports and loves listening to music. Maurshayla is a more laid-back child who can be quiet at times. She loves reading and going to school. Maurtricia is the youngest of the bunch, but she can be the most vocal of the group. She loves playing video games and doesn't have any problems expressing her feelings.
Maurchelle will benefit from an active, patient and understanding single mother, or a two-parent home with a mother and father. She will thrive in a home where she is with her siblings and who has experience raising teenagers. It is important that her family is understanding of the connection she has with her siblings and will maintain this strong sibling connection. Maurchelle would like a mother who she can emulate and look up to. A family who can provide the attention, care, love and proper guidance she needs will be ideal. Her family will offer a structured setting and a home that can provide security and long-term permanence. Most importantly, Maurchelle's family will love her forever.